Looking for more fun stuff to do? Here are a few more suggestions…

Reservations & Info: 780-963-4006
If you are looking for an adventure, come and experience the ultimate in fun at Young Guns Paintball. We provide fun and entertainment for people of all ages and skill levels. Our professional staff and unbeatable customer service set us apart from any other paintball fields. We are proud of our perfect 19 year safety record.
We offer packages and rates to suit any size of group and any budget. We have packages for youth groups, company functions, and bachelor parties. Our 17 playing fields offer fantastic action and adventure for all skill levels.
We believe players should not only enjoy the game, but enjoy the fields they're playing on. Young Guns is the only field in this region that has taken this unique and successful paintball approach.
We do not just hand you a gun and dump you on a flat, empty field. Young Guns is dedicated to providing our players with top quality service and the "best of the best," which has made our facility the one everybody recommends and returns to year after year. We plan on keeping this exceptional reputation by setting our standards head and shoulders above our competition and continually adding new and exciting features to what has already been called "one of the greatest paintball fields in Canada."
Open
Tues, Thurs & Fri: 12:00pm – Dark
Wednesday: 12:00pm – 5:30pm
Saturday & Sunday: 10:00am – 7:00pm
---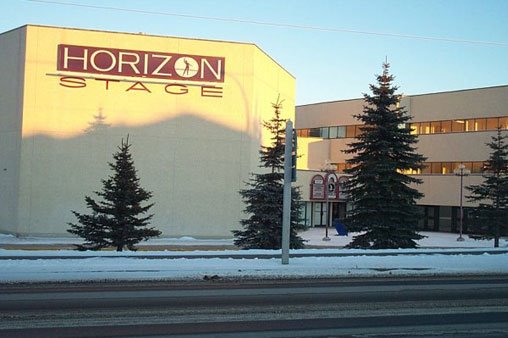 This intimate and acoustically-superb venue offers a varied season of theatre, music, dance, family performances, and theatre classes. In short, something for everyone!
Horizon Stage is supported by two volunteer organizations – the Horizon Stagelighters and the Horizon Stage Tech Team and is home to the community-based theatre company, the Horizon Players.
Horizon Stage Performing Arts Centre is operated by the City of Spruce Grove.
City Hall Ticket Centre is located in Spruce Grove's City Hall
315 Jespersen Ave, Spruce Grove, Alberta
Ticket Centre Hours: Monday – Friday 9:30 am – 5:00 pm
Telephone: 780-962-8995
---
Landmark Cinemas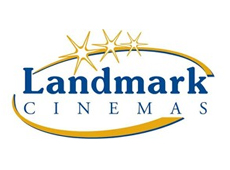 Phone: (780) 962-9553
130 Century Crossing. Spruce Grove
---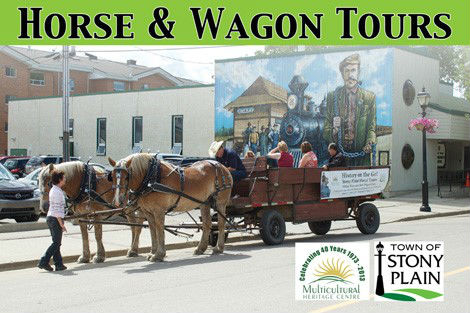 The Old Brick School built in 1925, using Scottish architectural design; it has a hip-gable roof and a bell tower. The school was Stony Plain's first regional high school and was in full operation until 1949. After extensive renovations and landscaping, the school was reborn as the Multicultural Heritage Centre, a Provincial Historic Site.
Alongside the Multicultural Heritage Centre stands the Oppertshauser House. Built in 1910,it is architecturally unique due to its unusual European style roof. The Oppertshauser House is a Municipal Historic Resource, which interprets the urban aspect of our local heritage in the setting of a well-established Stony Plain family. The Stony Plain Demonstration Farm was one of six placed throughout Alberta. Running from 1911 to 1924 the demonstration farms would exhibit new farming techniques. The Demonstration Farm continues with this tradition and is an interpretive project, which encompasses the agricultural diversity and history of the area through interpretive landscaping and educational programming.
The Multicultural Heritage Centre is at:
5411- 51 Street in the heart of Stony Plain
780-963-2777
Open 9 am to 4 pm 7 days a week
---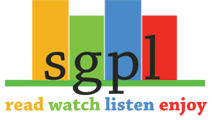 Phone: (780) 962-4423
35-5th Avenue, Spruce Grove, AB
Hours:
Monday – CLOSED
Tuesday – 9:00am-8:00pm
Wednesday – 9:00am-8:00pm
Thursday – 9:00am-8:00pm
Friday – 9:00am-8:00pm
Saturday – 10:00am-5:00pm
Sunday – 12:00pm-4:00pm
---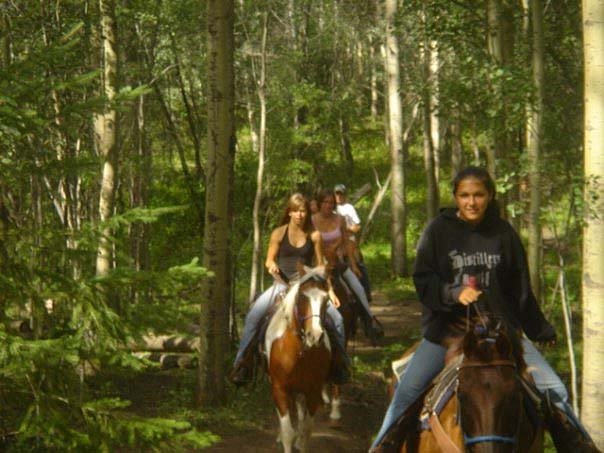 Pegasus Stables
Pegasus Stables is a Horseback Riding Stable that is located 7 km west of StonyPlain on Highway 16A. Catering to clients in Edmonton, Spruce Grove and Stony Plain, we provide a fun family activity for horse lovers all ages.
Located in an Aspen Parkland setting, we offer guided trail rides leaving a rustic farm yard traveling through treed trails intertwining with meadows, hills, valleys and ponds. Enjoy a scenic country experience individually or organize a group outing. Birthdays, friends or family gatherings are quite popular.
Address: 1330 Highway 16A Stony Plain, Alberta T7Z 1X4 (Please disregard Google Maps!)
Directions: 7 km west of Stony Plain on Highway 16A
Phone: 780 963-9638 Call for detailed instructions on finding us!
---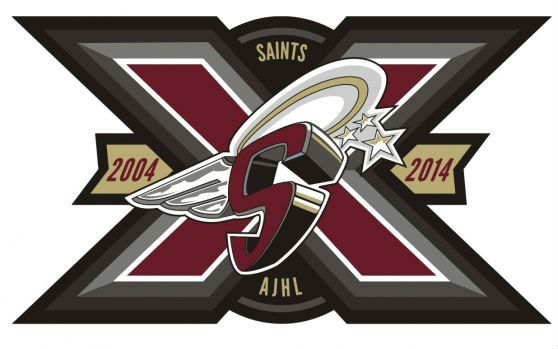 Reserve your season tickets today by calling Ticketmaster / Horizon Stage Box Office at 780.962.8995
---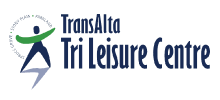 TransAlta Tri Leisure Centre (TLC)
The TransAlta Tri Leisure Centre (TLC) is a full service multi-use community sport, recreation and wellness facility. The TLC truly has something to offer people of all ages and all abilities. Make the TLC a part of your healthy active lifestyle.
The TLC includes the following activity areas designed to meet the tri-community's sport, recreation and wellness needs:
SMS Equipment Fitness Centre
224m Indoor walking and running track
Realty Executives & Aqua-Tek Scuba Aquatic Complex that comprises a 25m pool with 10 lanes, a leisure pool with play structure and water features, an indoor waterslide, an enormous hot tub and a steam room
The NWT Promotions Arena Complex which has two NHL-sized arenas
Pepsi Indoor leisure ice for recreational skating (No sticks or pucks allowed on this surface at any time)
Two indoor fields with multiple sport flooring options that can accommodate a wide variety of indoor sports (the ReMax Field and the Beaverbrook Communities Indoor Field)
A gymnasium with a sprung flooring to accommodate a wide variety of activities
The Children's Play Centre with indoor playground (Patrons are required to wear socks in this area). No food or drinks are permitted in this area
A variety of meeting rooms to accommodate both business and social gatherings
The TransAlta Tri Leisure Centre (TLC), operating as a part-nine, not-for-profit corporation, is established as a defining element within the Tri-Municipal Region. Designed to service the communities of Parkland County, Spruce Grove, and Stony Plain, the TLC celebrated its opening in June 2002. Meeting the recreational, social and wellness needs of all residents remains a core focus of the TLC.
221 Jennifer Heil Way Spruce Grove, Alberta
Telephone: 780-960-5080
Hours of Operation:
Monday to Friday: 5 am – 10 pm
Saturday and Sunday: 6 am – 9 pm (September to June)
8 am – 9 pm (Jul – Aug)
Melcor Children's Playcentre hours:
Monday to Friday: 12:30 pm-10 pm
Saturday and Sunday: 6 am – 9 pm
Statutory Holidays
(Closed New Year's Day, Victoria Day, Canada Day, Christmas Day and Boxing Day) 9 am – 9 pm
---
TROPHY BOOK ARCHERY
Shooting Lanes, Computerized Target System, Full Assortment of Archery & Hunting Supplies, Lesson / Competitions, Full Service & Repair Department, Birthdays, Parties and Stags
Monday – Closed
Tuesday – 10am – 8pm
Wednesday – 10am – 8pm
Thursday – 10am – 8pm
Friday – 10am – 8pm
Saturday – 10am – 5pm
Sunday – 12pm – 5pm
495c South Avenue, Spruce Grove
780-962-6322
---
SHARKS CLUB BILLIARDS
125 South Avenue, Spruce Grove
780-962-4728
---
SPRUCE GROVE BINGO
160 St. Mathews Avenue, spruce Grove
780-962-4040
---
SPRUCE GROVE CURLING CLUB
452 King Street, Spruce Grove
780-962-3222